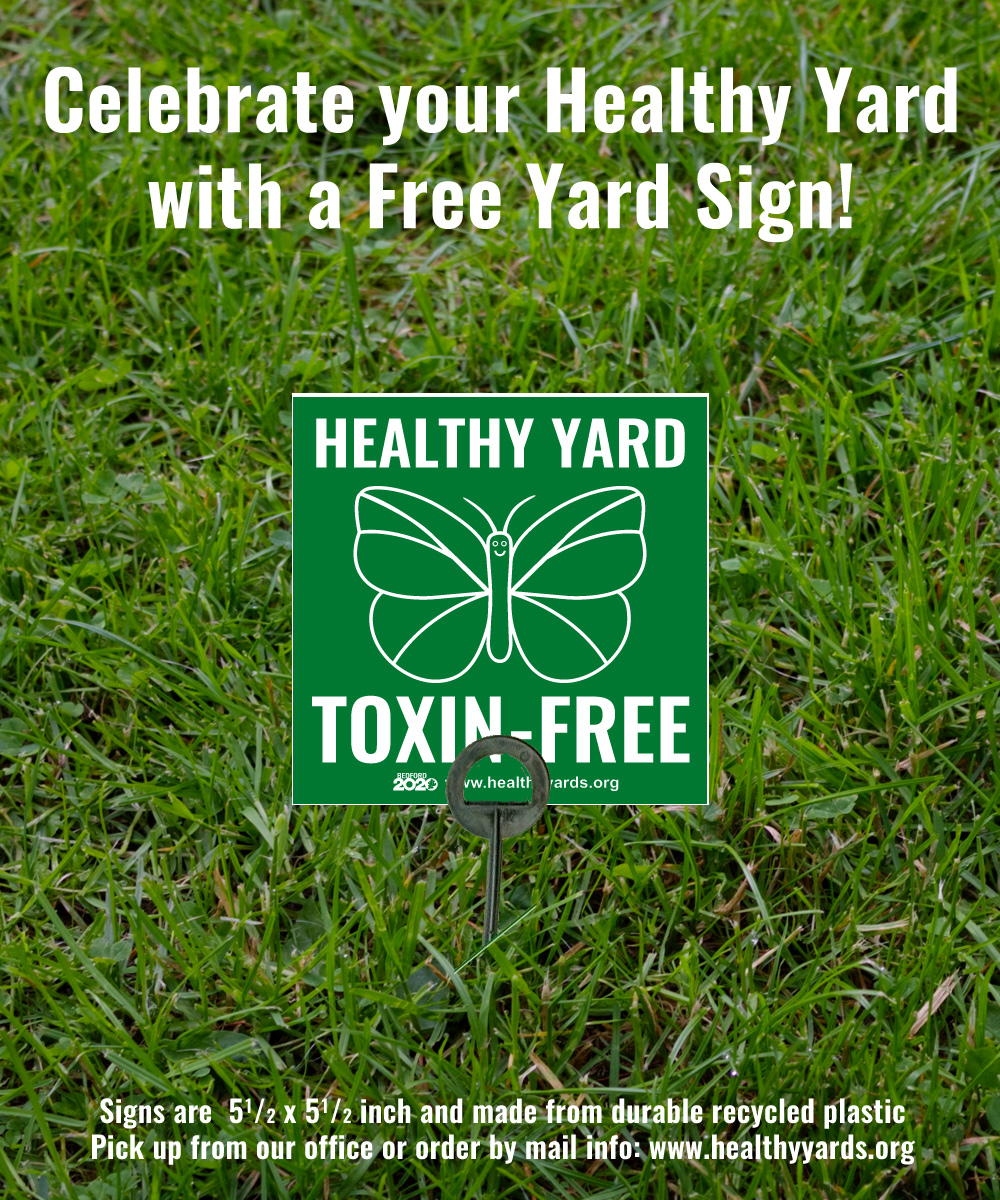 One of the most commonly used arguments to use lawn pesticides is "my neighbor does it too" . 
So let us be the green neighbors that set in motion a wave of green tags that replace the dreaded yellow pesticide application signs.
---
Our toxin-free signs are extremely durable, made of recycled plastic and come with a sturdy stake and information. On the back it explains you have a healthy yard because you:
don't use chemical pesticides
don't use chemical fertilizers
don't use gasoline leaf blowers
The signs are available for free pick up at our Bedford 2020 office at the St. Luke's Parish in Katonah NY. Directions>
To order a free sign by mail click below
Customized Materials
---
Our pesticide sign and our information card are great for sharing in your community. We can customize both so you can adjust the text to your own liking and put your own logo on the sign and the card.
---
For a free sample of a sign and a card click here >
---